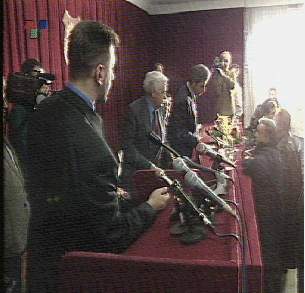 23.12.1998.
The council of FC Vardar is delayed,
the offerers are still patient.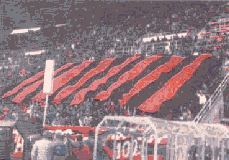 We are fans of FC VARDAR SKOPJE and we decided that the most popular Macedonian football club deserves to be shown on the Internet. This is an unofficial page and it's made by two great supporters of FC Vardar Skopje.


The latest succes of FC Vardar - Winner of 97/98 National cup

Team before the game

The celebration after win over Sloga with 2:1
---
For Guestbook users ! Please send your private message on: geskovski@yahoo.com
Sign My Guestbook
View My Guestbook
made by Kristijan Bangiev and Nikola Geskovski
any sugestions please sent on :
geskovski@yahoo.com
and kbangiev@yahoo.com
best view with


800x600
For any organized contact with FC Vardar and his fans, about exchange of souvenirs, call on the FC Vardar fax ++ 389 91 115 639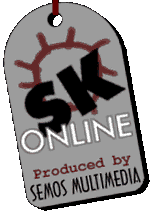 welcome in Skopje!